How to survive year 9
This is the link to Hillcrest High Schools website
HHS website
.
Uniform as shown is also on the HHS website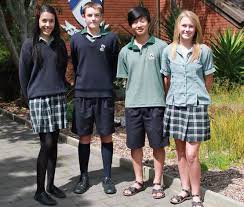 One key thing is to make friends- so here is the best way in my opinion to do it.
- Be yourself honestly the best thing to do is be your self dont, dont where any drastic makeup or styles that you wouldn't normally where
Step one-make new friends even if you have friends from an old school try make new friends.
Step two-know you bathrooms at hillcrest every block except B block has a toilet.
Step three-make sure you get a spot to sit this is a prime task because you will probably sit there for a while but you also have to make sure it isn't someone elses spot because we all know what happens in the movies when the new kid sits at the popular table.
handy tips
when you come to hillcrest you will get a homework diary lets be honest know one really uses ther e homework diary in year nine but it i good to have to remind you of thing like SCHOOL PHOTOS that is definitnely something you dont want to forget thoose.
make sure that during you lunch or interval you look for your classes it will make things a whole lot easier when it comes to going to classes.
try as hard as you can not to be sucked in to leaving classes you may think it is cool even if you dont like the teacher you have to go because if you dont turn up it will go on your record and then in the future you will not look so cool
make sure you watch some videos to help you chill out and give you ideas for your back to school needs videos!